Product Description
High Strenhtg CZPT Lifting Chain:
Size: 6mm-42mm
Material: Alloy steel, high tensile, heat treated.
Surface treatment: Galvanized, Black painted, Self color, Polishing, Powder coated
Color: Self color, Red , grey, green, as to your request
Application: Ship, iron and steel industry, petroleum chemical industry, coal mine
The product has passed the environmental management system certification, and can handle the product certification of CZPT classification societies such as CCS, LR, DNV, etc. The product has high strength, light weight, exquisite design, strong versatility, diverse functions, and convenient safety inspection
Technical Specification( Load chain): 
| | | | | | | |
| --- | --- | --- | --- | --- | --- | --- |
| Size(mm) | Min inside width | Max outside width | Weight(kg/m) | working load(KN) | test load(KN) | test load(KN) |
| 6*18 | 7.5 | 21 | 0.79 | 11 | 27 | 45.2 |
| 7*21 | 9 | 24.5 | 1.07 | 15 | 37 | 61.6 |
| 8*24 | 10 | 28 | 1.38 | 20 | 48 | 80.4 |
| 9*27 | 11.5 | 30 | 1.9 | 24.5 | 61 | 102 |
| 10*30 | 12.5 | 35 | 2.2 | 32 | 76 | 125 |
| 12*36 | 15.5 | 42.2 | 3.3 | 49 | 117 | 196 |
| 13*39 | 16.3 | 46 | 3.8 | 50 | 128 | 214 |
| 14*42 | 18 | 49 | 4.13 | 63 | 150 | 250 |
| 16*48 | 20 | 56 | 5.63 | 80 | 192 | 320 |
| 18*54 | 23 | 63 | 6.85 | 100 | 246 | 410 |
| 20*60 | 25 | 70 | 8.6 | 125 | 300 | 500 |
| 22*66 | 28 | 77 | 10.5 | 153 | 366 | 610 |
| 24*72 | 32 | 82 | 12.78 | 180 | 432 | 720 |
| 26*78 | 35 | 91 | 14.87 | 213 | 510 | 650 |
| 30*90 | 38 | 105 | 19.6 | 283 | 678 | 1130 |
| 32*96 | 40 | 106 | 22.29 | 322 | 772 | 1289 |
| 34*102 | 46.5 | 121.5 | 25.5 | 363 | 870 | 1450 |
| 36*108 | 49.5 | 128.5 | 31 | 407 | 978 | 1630 |
| 38*114 | 52 | 136 | 32 | 453 | 1086 | 1810 |
| 42*126 | 55.5 | 144.5 | 38.6 | 554 | 1332 | 2200 |
Lifting chain  standard
| | |
| --- | --- |
| Lifting chain application | High precision calibration face, lifting chain. |
| Lifting material | High quality alloy steel. |
| Lifting chain surface | Polishing, black , dipped plastic ,electroplate. |
| Lifting chain manufacturing standard | ISO3077,EN818-2,AS2321 |
| Lifting chain strength  standard | Level 80 ,level 70,level 30 |
| Lifting chain safe ensuience | Four times as safe, 4 times test load |
Product Details
01 Material
Alloy steel, high tensile, heat treated.
02 Light Weight
Exquisite design, convenient use and safety testing.
03 Application
Ship, iron and steel industy, petroleum chemical industy, coal mine.
04 Famous Certification
Can apply for the certification of CCS, LR, DNV and other CZPT classification societies.
05 Various Color
Red, grey, green, as to your request.
 
This is just a part of our products. If you want to know more about our products and models, please send us an email
Company Profile
Founded in 1998, HangZhou Fuster Rigging Co., Ltd., formerly known as Xihu (West Lake) Dis. Chain Factory, is located in Xihu (West Lake) Dis. County of ZheJiang Province known as "The Gem City of China", and specializes in producing and marketing chain and rigging related products at home and abroad.
Our company has independent import and export operating rights, and can handle the certifications of CCS, LR, DNV and other famous classification societies for products. Our products are sold to dozens of countries such as Europe, America and Middle East as well as more than 10 provincial and municipal regions in China, and are widely applied to the fields of ships, steel, petrochemical industry, coal mine, etc.
In the principle of "Quality-honoring & Promise-keeping", our company meets the requirements of all the customers through service innovation, changes the original production state through technical innovation, improves the product quality through process innovation, and continuously goes to standardization, elaboration, process and scientification through the business thought of constant innovation.
Absolute CZPT will move a heart of stone. Our company is willing to cooperate with domestic and foreign new/old customers in utmost sincerity, to create a common future!
Our Advantages:
1.Rich experience for international business
2.Prompt delivery
3.Quality control
4.Small orders are acceptable
5.Strong ability for R&D
"Soliciting clients in earnest, Win reputation by quality."For a long time, we attach great importance to the friendly cooperation with customers, ensure quality and service, cherish the honor, so as to win the trust and support of customers.Extensive cooperation with friends, sharing prosperity, has become our most sincere pursuit.
Quality Assurance & Inspection:
We guarantee the quality,not just because we have a complete rigorous management, production and inspection processes to control the quality and avoid detail mistake, but also we attach much importance to customers' satisfactory of product quality. What's more, Mill Test Certificate can be provided for general products, and most of our products are approved by CCS, ABS, DNV, BV, NKK, KR, LR, GL, RINA etc.
How do we control quality:
a) Pay attention to adaptation for manufacture process 
b) Approval report for shipment 
c) Third party inspection is accepted
d) Keeping quality guarantee for a long period
e) Guaranteeing quality inspection of each product before assembly and packing.
f) Comply with ISO 9001
Packaging & Delivery:
Packing details: 
Bulk packing
Packed in wooden cases
Packed in Iron drum, then in pallets
According to your requirements
Delivery Detail: Usually 30 days after receiving your irrevocable L/C or advance payment. 
FAQ
1.How long is your delivery time?
A: Generally it is 5-10 work days if the goods are in stock. or it is 15-20 work days if the goods are not in stock, it is according to quantity.
2.What is your terms of payment ?
A: Payment=1000USD, 30% T/T in advance ,balance before shippment.
3.What products do you supply?
As mentioned above, HangZhou CZPT Factory is capable of supplying:
√All kinds of marine supplies
√Chains
√Rigging hardwares
√Fasteners
√related hardwares
4.How do I receive the goods?
With our professional transport agents, we are capable of delivery products to most ports all over the world.Door-to-door service is also supported.
FOB, C&F, CIF are most commonly used trade terms.
5.Can you give warranty of your products?
A: Yes, we extend a 100% satisfaction guarantee on all items. Please feel free to feedback immediately if you are not pleased with our quality or service.
6.Where are you? Can I visit you?
A: Sure,welcome to you visit our factory at any time.
Shipping Cost:

Estimated freight per unit.





To be negotiated
| | |
| --- | --- |
| Usage: | Transmission Chain, Drag Chain, Conveyor Chain, Dedicated Special Chain, Lifting Chain |
| Material: | Alloy |
| Surface Treatment: | Baking Paint |
Samples:

US$ 0/Meter

1 Meter(Min.Order)

|

Order Sample
Customization:

Available

|

Customized Request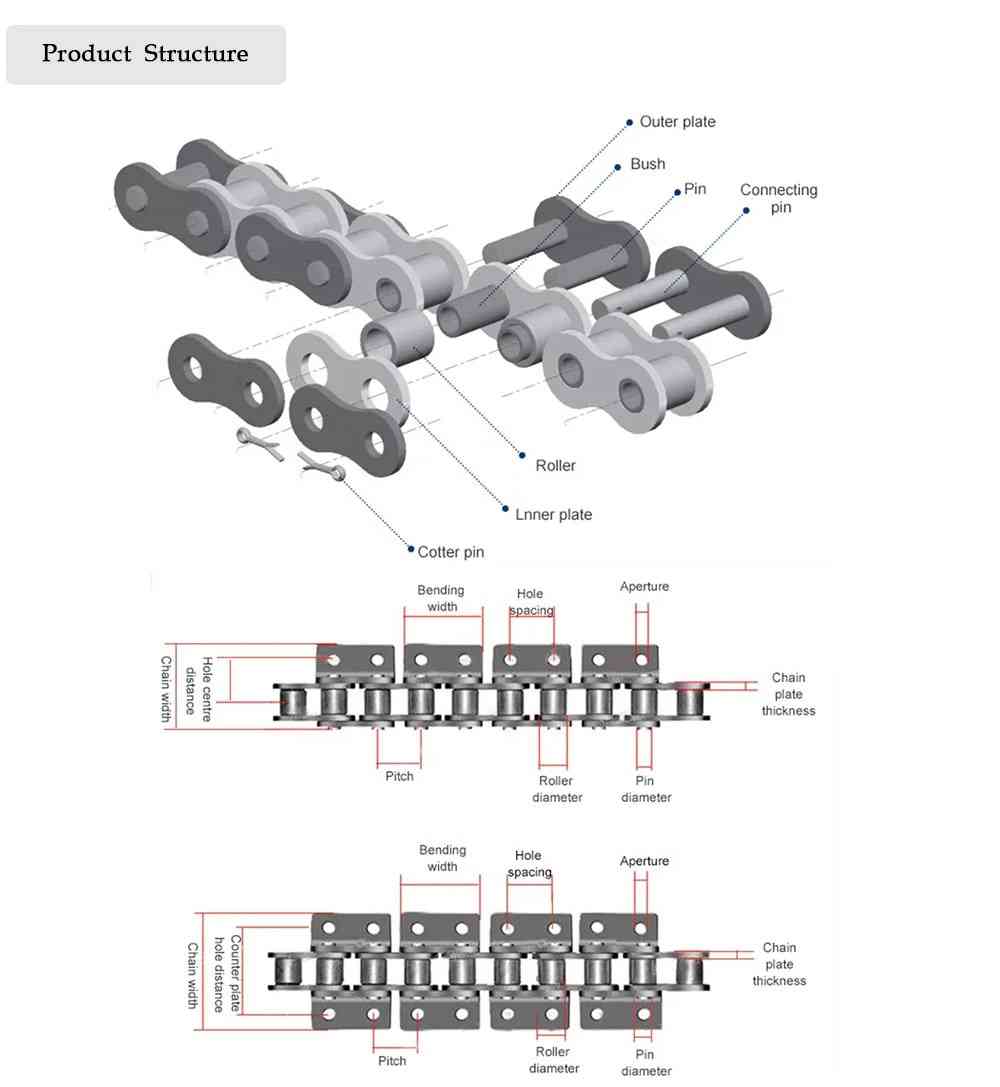 Three important aspects of the drive chain
One of the advantages of a drive chain is that it is relatively light. It sends nearly all of the engine's power to the rear wheels, even if it loses some power along the way. Engine power on a dyno is different than on the road. Therefore, the chain is the most efficient way to transmit power to the rear wheel. Let's look at three important aspects of the drive chain. Here are some facts about them.
roller chain drive
When choosing a roller chain drive, consider your application and how much horsepower your system requires. For applications requiring more horsepower, a multi-strand drive is an option. If your horsepower is limited, single-strand drives are a good choice. Otherwise, you may need to choose the smallest pitch chain. However, this may not always be possible. You should also consider sprocket size. In many cases, choosing a smaller chain pitch can increase the number of options.
While proper lubrication and maintenance can last a roller chain drive for years, regular inspections are essential to prolonging its life. After the drive has been operating for 100 hours, a thorough inspection every 500 hours is recommended. During this inspection, look for key elements such as 3% elongation and chain wear. If the chain is not preloaded, elongation will happen very quickly. In either case, the industry-recommended 3% elongation will be achieved faster.
flat top chain
The flat-top chain system consists of hinge pins that support the chain to ensure efficient conveying. There are different types of hinge pins available, namely single and double. The single hinge pin is suitable for short chainplates and lightly loaded products. Dual hinge pins provide increased stability and load capacity. Flat top drive chains can be used in many different industries. In this article, we will learn about some important properties of flat-top chains.
Plastic flat top chains can transport medium to large workpiece pallets. They have a circular arc function that enables continuous drive combinations involving curved circular arcs. Plastic flat top chains are also recommended for workpiece pallets with PA wear pads. Steel flat-top chains can withstand surface loads up to 1.5 kg/cm, and HD profiles are suitable for steel chains. This chain is used in a variety of applications, including packaging machines.
mute chain
There are several types of mufflers that can silence your drive chain. One is the Ramsay silent chain, also known as the inverted tooth chain. These chains can be custom designed for specific needs. Exclusive Australian distributor of CZPT products that can help you find the most effective and affordable silent chain. In addition to silent chains, CZPT also manufactures sprockets and other hardware required for the drive.
Another type of mute chain is the CZPT chain. CZPT chains have involute teeth, while the ANSI standard specifies straight teeth. The advantage of silent chains is reduced noise and vibration output, and wider chains are more economical than multi-strand roller chains. The downside of silent chains is that they wear out quickly without lubrication.
The mute chain consists of two main parts, the pin and the plate. The pins are rotated in the same direction and positioned so that they can only engage the sprocket from one direction. Therefore, mute links are not recommended for reverse applications. To find out if your chain will work in reverse, consult the manufacturer's catalog. CZPT chain.
conveyor chain
Drive chains and conveyor chains are essentially the same, but they are very different. The transmission chain is mainly used to transport heavy objects, and the conveyor chain is used to transport light objects. On the other hand, drive chains are usually driven by belts. Both types of chains can be used for the same purpose. This article will cover both types of chains. You can use them to convey various types of materials and products.
There are some differences between belts and chains, but both types can perform similar functions. The drive chain is used to drive the rollers, while the belt is used to move the object horizontally. The drive chain usually drives the rollers that move the conveyor belt. For a wide range of applications, conveyors and drive chains can be customized to meet specific needs. Here are some common uses of these two chains: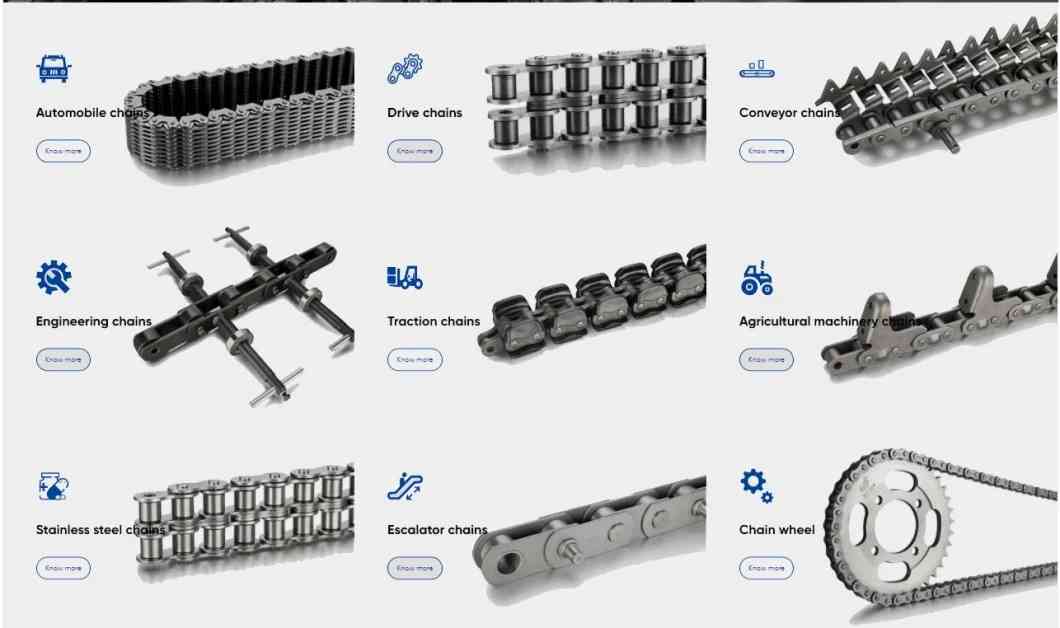 time chain
Timing chains fail for two reasons: complete damage and fatigue. Fatigue occurs when a timing chain reaches its breaking strength, and eventually, failure occurs when a timing chain exceeds its design life and suffers mechanical damage. Most timing chain failures are a combination of mechanical failure and fatigue. Chain chatter, engine misfires, and VVT systems can accelerate chain fatigue. If these causes of premature timing chain failure are not addressed, the timing chain could be permanently damaged.
In the past, the timing chain was the only drive chain available. Timing belts are a quieter alternative, but they are prone to failure and damage to valves and the engine. In recent years, OEM manufacturers have begun to return to the OHC/DOHC drive chain of the timing chain. This type of drive chain has many advantages, including the ability to simulate knock sensor vibrations. Additionally, the chain has better NVH performance, making it the drive chain of choice for automakers.
Timing Chains in Internal Combustion Engines
Internal combustion engines use timing chains to control intake and exhaust valves. The chain turns the camshaft at the right time and coordinates the movement of the valves on the cylinder head. This in turn allows the engine to generate power. The timing chain also controls the position of the intake and exhaust valves, ensuring that fuel and exhaust gases are expelled at the correct time. Incorrect timing in the vehicle can lead to misfires and other problems.
Chain drives in internal combustion engines are a common feature of many modern cars. It transmits rotational force from the crankshaft to the camshaft, which in turn controls the opening and closing of valves. The chain is lubricated with oil to prevent wear. Therefore, timing chains are often used in high-capacity engines, including trucks and motorcycles. But they do have some drawbacks.
A weakened timing chain can cause the engine to misfire, causing it to skip gears and lose coordination. A clicking sound may also indicate a problem. If the chain is too loose, it can also cause the engine to stall. If the chain is too loose, metal chips will appear in the oil. A clicking sound may also be heard when the engine is running. If you hear the engine stalling, it's likely that the timing chain is the culprit.
Silent chains in internal combustion engines
The pitch difference between the drive sprocket and the silent chain reduces resonance sound, meshing shock, and accelerated wear at the chain and sprocket interface. The difference in pitch between the drive sprocket and the silent chain determines the loudness of the sound, and the system described here helps reduce it. The present invention is suitable for power transmission in internal combustion engines.
The earliest designs for silent chains come from the 1500s when Leonardo da Vinci sketched them. The SS Britannia propels the boat across the Atlantic using huge silent chains. By the mid-19th century, silent chains were used in nearly all types of industrial applications and as timing chains for early automobile engines. Due to their durability, these chains are durable and have smooth action.
In order to understand the mechanism of frictional losses in chains, various parameters must be considered. Speed, pitch, temperature and tension are the main parameters affecting friction loss. This test uses two types of chains to compare the frictional behavior between these two components. The results show that a single chain with a high pitch can increase the friction torque of another chain with the same pitch. These results provide an important basis for understanding the role of friction torque in internal combustion engines.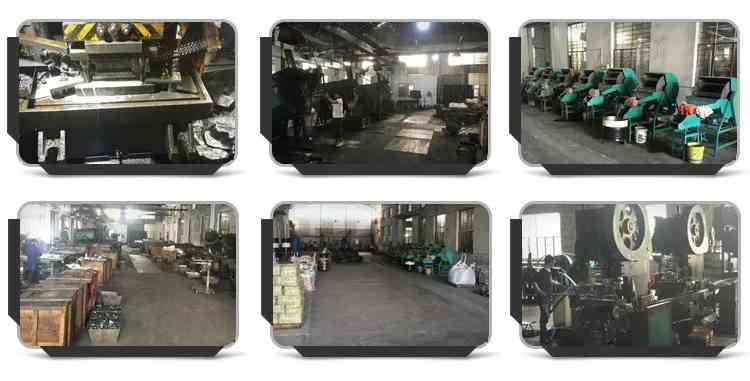 lifting chain
Lift chairs are designed to lift heavy objects and can be used with a variety of lifting equipment, including forklifts and cranes. Hoist chains are also used in warehouses and ports of all sizes and consist of a series of pins and plates that mesh with each other to move heavy loads. ​​​CZPT Chain manufactures high-precision lifting chains. Here are some of the benefits of hoist chains for drive chains.
Blade Chain: This type of drive chain has a patented U-profile that turns the flexible chain into a highly stable outer post during the push phase. This design is designed to minimize linkage tangling and provide better pressure transfer. These chains are used for cranes, anchors and straddle carriers. Blade chains are more durable than other types of drive chains and are especially useful in heavy duty applications.
The drive chain is also available in a variety of materials. For example, square link chains are commonly used in cranes and hoists. They are cheap to manufacture but more prone to overloading. Conveyor chains are specially designed for chain conveyor systems. It consists of a series of interconnected rectangular links. Oval links tend to kink and are usually only used at low speeds.



editor by CX 2023-05-25