Warranty: 3months-1year
Model Number: 5840-31ZYB
Usage: BOAT, Car, Electric Bicycle, FAN, Home Appliance
Type: GEAR MOTOR
Torque: max 70kg.cm
Construction: Permanent Magnet
Commutation: Brush
Protect Feature: Totally Enclosed
Speed(RPM): 12-470RPM
Continuous Current(A): 0.3a
Efficiency: IE 1
Certification: ce&RoHS
Product Name: Electric Motor
Application: Home Applicance
Typical Applications: Automatically Machine
Rated Voltage: 12v24vdc
OEM: Custmozied
Function: Provide Prime Power
Material: Metal Steel
Weight: 200g
Motor type: PMDC Brushed Motor
Packaging Details: 1.shockproof foam packing2. Suitable carton size3. 100pcs/box,1pc=0.16kg4.DHL,UPS,Epacket,ocean shipping,China Post Air mail,HongKong Air Mail.
12V24V 5840-31ZY Worm Gear Reduction DC Motor with Encoder CW/CCW Metal Gear for Automatic Clothes Hanger/Drying Rack/DIY ModelBelow are the different type of worm geared motor in our company, you can click on the picture to buy if necessary. Products Description Appearance & Dimensions General specifications:* Voltage:12v-24V* No-load speed:12-470RPM* No-load current:0.3A* Stall Torque:70kg.cm(2.5N.m)* Stall current:6.5A* with 11PPR encoder feedback ,cw&ccwEncoder Wire Function:*Red wire:Power+ for motor,change Power+-,reversing rotation of motors*White wire:Power- for motor*Blue wire:power+ for encoder(5v)*Black wire:Power- for encoder*Yellow wire:pulse feedback,PPR=11*Green wire:pulse feedback,PPR=11The A and B outputs are square waves from 0 V to Vcc approximately 90° out of phase. The frequency of the transitions tells youthe speed of the motor, and the order of the transitions tells you the directionDatasheet of Gear Motor:be wrong Technical Data Cooperation Partner Product application Our advantage 1.Company Advantage:A. Our company is a large-scale professional manufacturer deeply trusted by domestic and overseas customers, integrating development, production, wholesales and service.B. To ensure high-quality and best service ,kingly built up professional teams engaged in research,product engineering and sales.C. We have 10 years experience in the design of the research and development, With strong technology developing ability and manufacturing capability, advanced equipment2. Product Advantage:A. Variety of products,quality guaranteed, products are widely usedB. Advanced product testing equipmentC. Product flexibility, customize according to the requirements of the clients any special develop all kinds of molds, Independent research and development since the open mold productsD. Products through a variety of certification(CE,RoHs,ISO,CCC,UL….)E. Some products have patent certificate3. Main product advantage:A . Specifications can be tailoer-made according to customer's requirements.B. Can provide free samplesC. Product quality is guaranteed, a short period of delivery Product show Company Profile Shenzhen CZPT Motor co.,Ltd was established in 2005,its headquarters are in HangZhou.The company is a private enterprises which is specialized in producing micro motor and gear reducer.The products are mainly used in precision machinery,precise instruments,medical facility,banking equipment,vending machines,robotics industries.Company has always adhered the management philosophy of "scientific and technological innovation,quality first","Attentively make every motor" is the basic norms of every employee.The company brand,ASLONG,Lays a solid foundation at home and abroad,and becomes the well-know professional brand in China. Product packaging FAQ 1)What's the price?We're a professional manufacturer So the exact price is based on clients' specifications,such as the speed,voltage etc.2)What's the MOQ?We try to meet every client's requests and don't want to disappoint our clients.So the MOQ is flexible if the product is not complicated to produce and we are not in a busy season.Kindly chat with our saler to confirm it.3)What's the delivery time?At the first we have an schedule,the earlier you place order,the fater we finish the production.In the slack season,we can make sure the delivery time is by 1 month.In the busy season,we need more than 1 month if your quantity is large.The most important,we can provide free overtime prodution if your order is really urgent.4)Can you send some samples before the order?Yes of course,we must send the sample to confirm the quality with you first.UPS,TNT,FEDEX or DHL are all available.5)Can you make our logo on the products?Certainly,logo is easy as most of our products are customizable.So logo in usually logo is necessary.It can be labeled on the motors.6)What's the payment term?For small amount,we accept 100% payment via paypal.For large amount,we accept 30% telegraphic transfer(TT) as the deposit.And the rest must be paid before shipping.7)How to deliver the goods?we will deliver via Express such as UPS,FEDEX,DHL,TNT etc.It is fast and safety.If goods quantity is large,the shipping cost will be cost-effective.8)Can you make our logo on the products?Certainly,logo is easy as most of our products are customizable.So logo in usually logo is necessary.It can be printed,emboridered,embossed/jacquard.9)What's the payment term?For small amount,we accept 100% payment via Western Union.For large amount,we accept 30% telegraphic transfer(TT) as the deposit.And the rest must be paid before shipping.10)How to deliver the goods?If goods quantity is small,we will deliver via Express such as UPS,FEDEX,DHL,TNT etc.It is fast and clients don't need to pay the custom charge.If goods quantity is large,we will ship by sea.It will be very economical.11)Does your company supply to any famous hotels?As a leading manufactuer of hotel products,we have many famous hotel and resort clients.Such as InterContinental Hotels Group,Marriott Hotel,The Ritz Carlton Hotel and son on.If you need some samples of them,we can send out.12)Any other questions kindly chat with our sales,they will do the best to serve you.
Benefits of a Planetary Motor
Besides being one of the most efficient forms of a drive, a Planetary Motor also offers a great number of other benefits. These features enable it to create a vast range of gear reductions, as well as generate higher torques and torque density. Let's take a closer look at the benefits this mechanism has to offer. To understand what makes it so appealing, we'll explore the different types of planetary systems.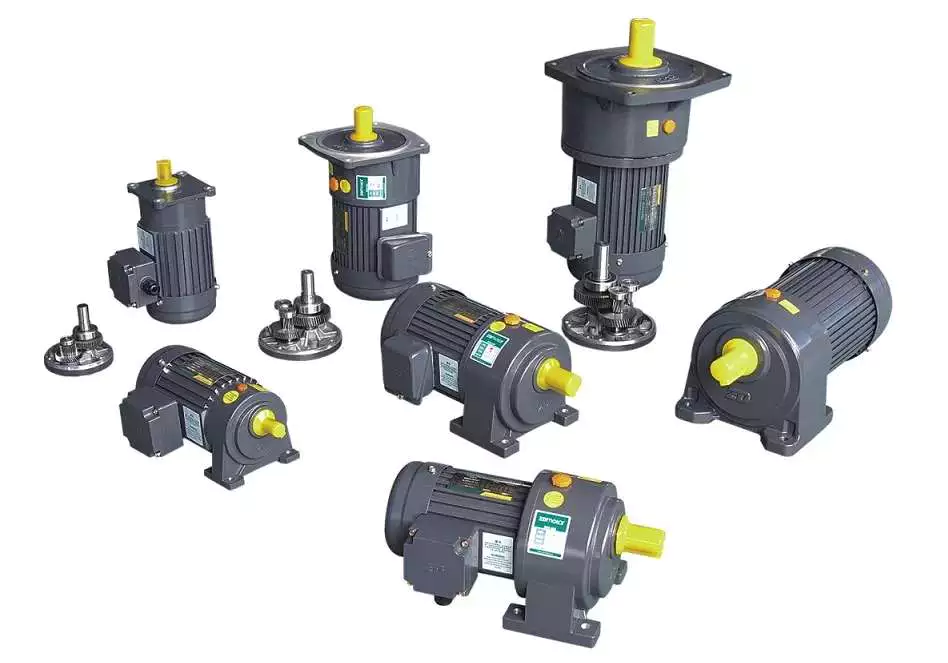 Solar gear
The solar gear on a planetary motor has two distinct advantages. It produces less noise and heat than a helical gear. Its compact footprint also minimizes noise. It can operate at high speeds without sacrificing efficiency. However, it must be maintained with constant care to operate efficiently. Solar gears can be easily damaged by water and other debris. Solar gears on planetary motors may need to be replaced over time.
A planetary gearbox is composed of a sun gear and two or more planetary ring and spur gears. The sun gear is the primary gear and is driven by the input shaft. The other two gears mesh with the sun gear and engage the stationary ring gear. The three gears are held together by a carrier, which sets the spacing. The output shaft then turns the planetary gears. This creates an output shaft that rotates.
Another advantage of planetary gears is that they can transfer higher torques while being compact. These advantages have led to the creation of solar gears. They can reduce the amount of energy consumed and produce more power. They also provide a longer service life. They are an excellent choice for solar-powered vehicles. But they must be installed by a certified solar energy company. And there are other advantages as well. When you install a solar gear on a planetary motor, the energy produced by the sun will be converted to useful energy.
A solar gear on a planetary motor uses a solar gear to transmit torque from the sun to the planet. This system works on the principle that the sun gear rotates at the same rate as the planet gears. The sun gear has a common design modulus of -Ns/Np. Hence, a 24-tooth sun gear equals a 3-1/2 planet gear ratio. When you consider the efficiency of solar gears on planetary motors, you will be able to determine whether the solar gears are more efficient.
Sun gear
The mechanical arrangement of a planetary motor comprises of two components: a ring gear and a sun gear. The ring gear is fixed to the motor's output shaft, while the sun gear rolls around and orbits around it. The ring gear and sun gear are linked by a planetary carrier, and the torque they produce is distributed across their teeth. The planetary structure arrangement also reduces backlash, and is critical to achieve a quick start and stop cycle.
When the two planetary gears rotate independently, the sun gear will rotate counterclockwise and the ring-gear will turn in the same direction. The ring-gear assembly is mounted in a carrier. The carrier gear and sun gear are connected to each other by a shaft. The planetary gears and sun gear rotate around each other on the ring-gear carrier to reduce the speed of the output shaft. The planetary gear system can be multiplied or staged to obtain a higher reduction ratio.
A planetary gear motor mimics the planetary rotation system. The input shaft turns a central gear, known as the sun gear, while the planetary gears rotate around a stationary sun gear. The motor's compact design allows it to be easily mounted to a vehicle, and its low weight makes it ideal for small vehicles. In addition to being highly efficient, a planetary gear motor also offers many other benefits.
A planetary gearbox uses a sun gear to provide torque to the other gears. The planet pinions mesh with an internal tooth ring gear to generate rotation. The carrier also acts as a hub between the input gear and output shaft. The output shaft combines these two components, giving a higher torque. There are three types of planetary gearboxes: the sun gear and a wheel drive planetary gearbox.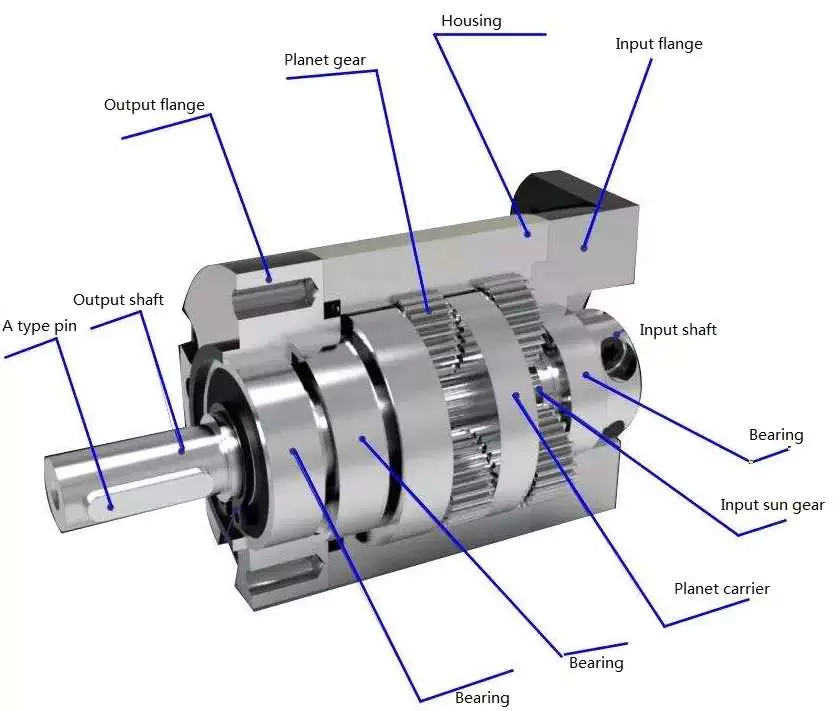 Planetary gear
A planetary motor gear works by distributing rotational force along a separating plate and a cylindrical shaft. A shock-absorbing device is included between the separating plate and cylindrical shaft. This depressed portion prevents abrasion wear and foreign particles from entering the device. The separating plate and shaft are positioned coaxially. In this arrangement, the input shaft and output shaft are rotated relative to one another. The rotatable disc absorbs the impact.
Another benefit of a planetary motor gear is its efficiency. Planetary motor gears are highly efficient at transferring power, with 97% of the input energy being transferred to the output. They can also have high gear ratios, and offer low noise and backlash. This design also allows the planetary gearbox to work with electric motors. In addition, planetary gears also have a long service life. The efficiency of planetary gears is due in part to the large number of teeth.
Other benefits of a planetary motor gear include the ease of changing ratios, as well as the reduced safety stock. Unlike other gears, planetary gears don't require special tools for changing ratios. They are used in numerous industries, and share parts across multiple sizes. This means that they are cost-effective to produce and require less safety stock. They can withstand high shock and wear, and are also compact. If you're looking for a planetary motor gear, you've come to the right place.
The axial end surface of a planetary gear can be worn down by abrasion with a separating plate. In addition, foreign particles may enter the planetary gear device. These particles can damage the gears or even cause noise. As a result, you should check planetary gears for damage and wear. If you're looking for a gear, make sure it has been thoroughly tested and installed by a professional.
Planetary gearbox
A planetary motor and gearbox are a common combination of electric and mechanical power sources. They share the load of rotation between multiple gear teeth to increase the torque capacity. This design is also more rigid, with low backlash that can be as low as one or two arc minutes. The advantages of a planetary gearmotor over a conventional electric motor include compact size, high efficiency, and less risk of gear failure. Planetary gear motors are also more reliable and durable than conventional electric motors.
A planetary gearbox is designed for a single stage of reduction, or a multiple-stage unit can be built with several individual cartridges. Gear ratios may also be selected according to user preference, either to face mount the output stage or to use a 5mm hex shaft. For multi-stage planetary gearboxes, there are a variety of different options available. These include high-efficiency planetary gearboxes that achieve a 98% efficiency at single reduction. In addition, they are noiseless, and reduce heat loss.
A planetary gearbox may be used to increase torque in a robot or other automated system. There are different types of planetary gear sets available, including gearboxes with sliding or rolling sections. When choosing a planetary gearset, consider the environment and other factors such as backlash, torque, and ratio. There are many advantages to a planetary gearbox and the benefits and drawbacks associated with it.
Planetary gearboxes are similar to those in a solar system. They feature a central sun gear in the middle, two or more outer gears, and a ring gear at the output. The planetary gears rotate in a ring-like structure around a stationary sun gear. When the gears are engaged, they are connected by a carrier that is fixed to the machine's shaft.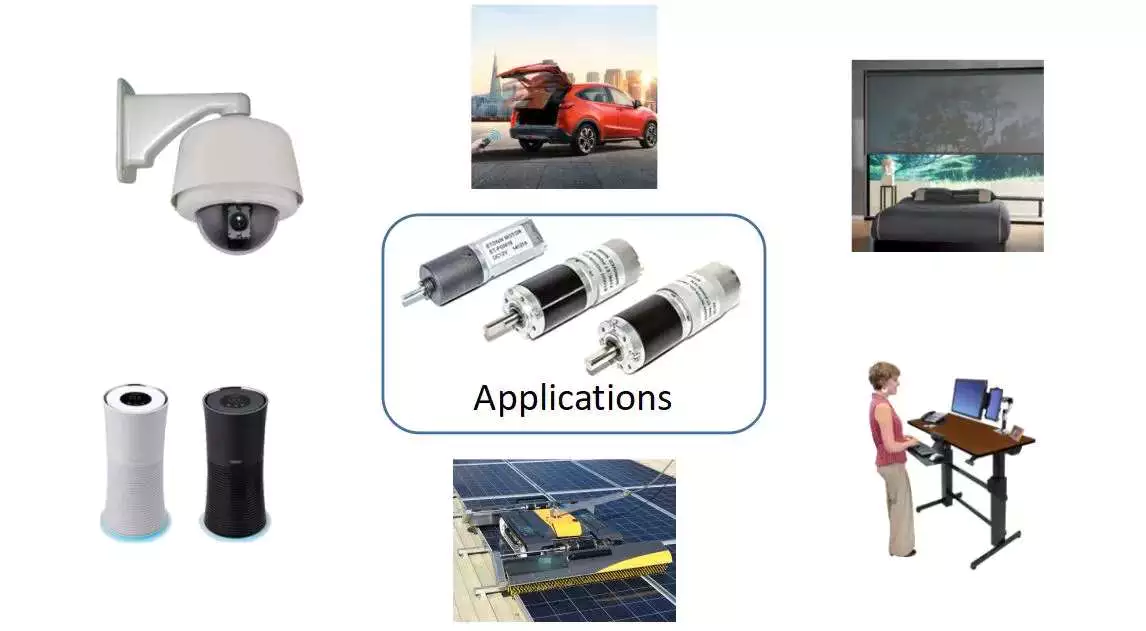 Planetary gear motor
Planetary gear motors reduce the rotational speed of an armature by one or more times. The reduction ratio depends on the structure of the planetary gear device. The planetary gear device has an output shaft and an armature shaft. A separating plate separates the two. The output shaft moves in a circular pattern to turn the pinion 3. When the pinion rotates to the engagement position, it is engaged with the ring gear 4. The ring gear then transmits the rotational torque to the armature shaft. The result is that the engine cranks up.
Planetary gear motors are cylindrical in shape and are available in various power levels. They are typically made of steel or brass and contain multiple gears that share the load. These motors can handle massive power transfers. The planetary gear drive, on the other hand, requires more components, such as a sun's gear and multiple planetary gears. Consequently, it may not be suitable for all types of applications. Therefore, the planetary gear drive is generally used for more complex machines.
Brush dusts from the electric motor may enter the planetary gear device and cause it to malfunction. In addition, abrasion wear on the separating plate can affect the gear engagement of the planetary gear device. If this occurs, the gears will not engage properly and may make noise. In order to prevent such a situation from occurring, it is important to regularly inspect planetary gear motors and their abrasion-resistant separating plates.
Planetary gear motors come in many different power levels and sizes. These motors are usually cylindrical in shape and are made of steel, brass, plastic, or a combination of both materials. A planetary gear motor can be used in applications where space is an issue. This motor also allows for low gearings in small spaces. The planetary gearing allows for large amounts of power transfer. The output shaft size is dependent on the gear ratio and the motor speed.